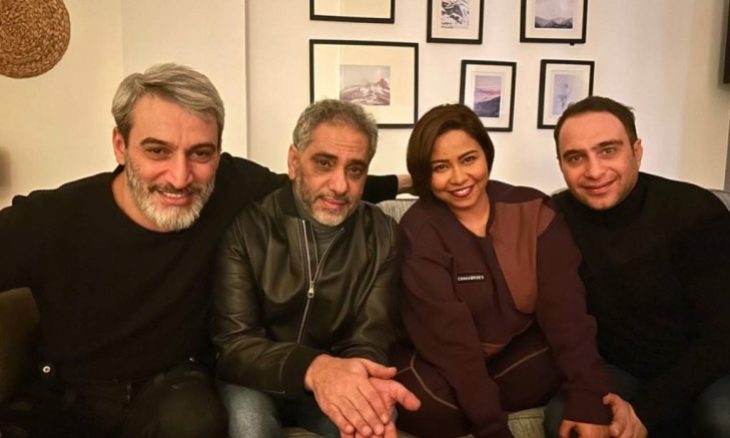 Beirut – "Al-Quds Al-Arabi": Egyptian star Sherine Abdel-Wahhab continues to spend the holidays in Lebanon Accompanied by her husband Hossam Habib. And she appeared in her last appearance in a restaurant, singing "I love you, Lebanon," amid the interaction of the attendees.
However, what is remarkable about Sherine's visit is her meeting with the artist, Fadl Shaker, who is in Ain El-Hilweh camp in southern Lebanon. The "Voice of Beirut International" platform revealed this meeting, in which producer Youssef Harb, poet Ahmed Madi and some friends participated.
The meeting of Sherine and Shaker comes after a 12-year hiatus, and was overshadowed by the recollection of joint artworks, most notably the first "duet" that brought the two stars together. The Lebanese platform recorded clips from the evening, and how Fadl and Sherine performed the joint song that brought them together, which is "Every year you are my love." It was reported that the conversation revolved around the need to produce a joint work between the artists, a translation of the idea that they agreed upon years ago.